My first reaction to an "indy 8bit pixel shooter" is skepticism. Rationale is no other than a market already stuffed with, at best cases, mediocre games, faux retro posers and, definitely, games I won't play even getting paid. Why should I bother with this game?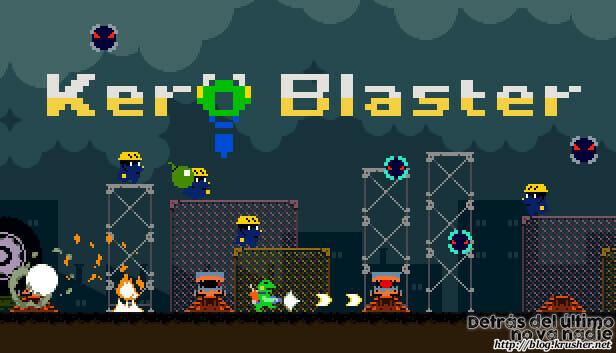 There is something in Kero Blaster (2014) that dispels all my doubts at first glance: it's signed as the second completa game by Daisuke "Pixel" Amaya, the mastermind after the legendary Cave Story (2004).
Kero Blaster premises are obvious: a run'n'gun game that mimics classics from the 20th century in playability and multimedia aspects. Its resemblance is even beyond Cave Story's as this time there's almost any dialogues or exploration, being all the levels all linear. This isn't a bad thing per se, just a design option, a well used choice and justified by a good level design.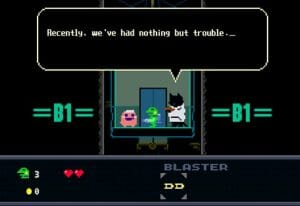 This is a game initially released on iOS, but released not much later on more accessible platforms as Steam. Even then, controls don't resent at all (I've played only the PC version with a controller) and allows to be played without problems. Moreover, it introduces a concept I loved: when the fire button is pressed, the character will continue facing its direction until released, making boss fights much easier and enjoyable.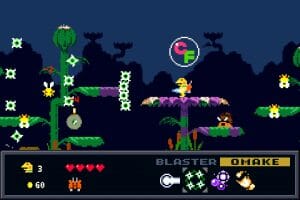 Back to the playability, it will undoubtedly satisfy you. It might add a bit of difficulty comparing to Cave Story kind of games, as it introduces a bit of inertia, but not as much as Super Mario Bros. (Nintendo, 1985). The game offers a classic experience, which however allows modern elements as game saving and many different enemies on screen. I believe limiting video memory to 64K won't have done much for a more credible experience anyway. 😃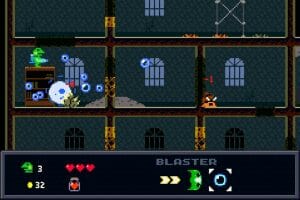 There's not a lot to say about graphics, but almost everything is good. It is true that they are simple, not very colourful and in low resolution. But that's part of their charm: Daisuke Amaya is precisely known for expressing a quite lot with just a fistful of pixels. It's to be said that the main character is a bit so-so, but for the rest they are perfectly created, and even with a simple bunch of pixel they are create with, they even appear to have their own expressions and everything.
The game sound is on par with other aspects, and helps the general aspect of the game to be genuinely retro. Well, it's no better compared to Cave Story, but even then they are fidel to Pixel's style. So melodies are so authentic and it achieves a warming charisma for the game. Not having the exploration component in this game, is it possible to compose music with less restrictions.
The game keeps a great quality throughout the game, with a good enemy, level and enemy design. The story is quite simple, just a worker of a teleport company doing some works, some of the which gets complicated. Even when the dialogues aren't passionately deep they are perfectly translated to a lot of languages (Spanish included) for our own comfort. The worst point of the game is its length, which is about a hour and a half for a not-so-good player (me), but it's warranted that all that time we'll be well hooked. Also it has something I love: a shop to spend all our moneis and getting our weapons and vitality better.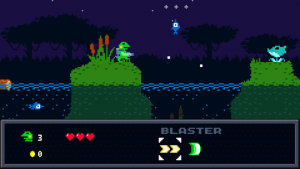 Well, we don't really have to settle with the hour and a half the game offers, because completing the game will unlock the "overwork" game mode. This is, additional levels remixed from the first run, which aren't as surprising as the first but still good if we want more the same. Two spin-offs were made, too: Pink Hour (2014) and Pink Heaven (2014), short but free.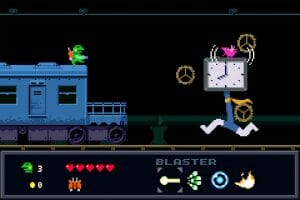 Whether you liked Cave Story or you just like run'n'gun games this is a great choice to spend the afternoon, as it's usually at a competitive price. I'm personally looking forward to Pixel Studios next production.